Homare Sake Brewery
■Address
2706 Tokiwa-cho, Muramatsu, Matsuyama-machi, Kitakata City, Fukushima Prefecture
■Tel
0241-22-5151
■Tour Fee
Free
■Parking Lot
Available
■Access


By Train:Take the JR Ban-etsu West Line to Kitakata Station. From there, take the Bange Line bus to "Daini Chugakko Minamiguchi" bus stop. From there, walk for 15 min.

By Car:Around 30 min from the Aizuwakamatsu I.C. exit off the Ban-etsu Expressway.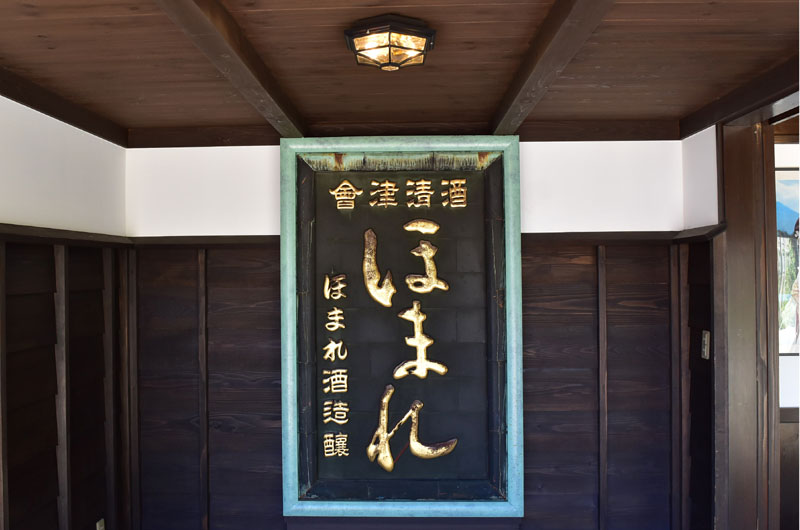 One of the many things Kitakata City is famous for is its sake breweries. Sake from Fukushima Prefecture picked up a total of 22 gold awards at the Annual Japan Sake Awards 2019. For 7 years in a row, Fukushima has had the highest number of sake entries that received a gold award, a historically remarkable feat! (The final judging to decide which sake receive gold awards was not carried out in 2020 due to the coronavirus pandemic.)
Homare Sake Brewery, which is over 100 years old, has won gold awards at this annual competition, even amidst fierce competition.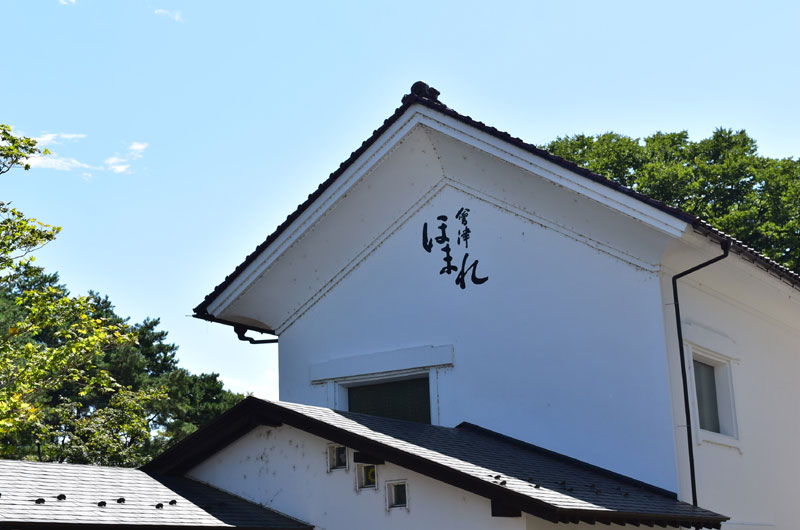 Today I enjoyed a guided tour and sake tasting at this same brewery!
100 years may seem like a long time, but Homare is actually the third youngest sake brewery of the many in Kitakata. Surprising, right? While it may not be that old, its sake is hugely popular, not to mention delicious.
At the International Wine Challenge (IWC) held in London in July 2015, the Aizu Homare Banshu Yamada Junmai Daiginjo top-quality sake (brewed from rice grains milled to 50% or less of its weight) was awarded the top prize of "Champion Sake."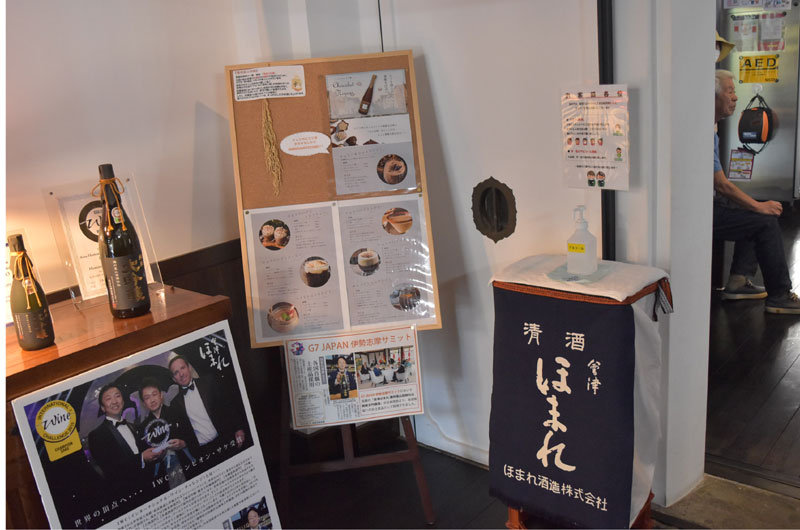 This sake became famous when it was presented as a gift to G7 leaders by former Prime Minister Shinzo Abe.
Kitakata's famous mineral water, which is said to be the soul of Homare Sake, has been named one of the "hundred best springs of the Heisei era." The water is extremely soft and characterized by its sweet, delicate flavor.
It also contains a good balance of minerals and is perfectly suited to making not only sake, but also miso and soy sauce.
Approximately 90 liters of water is needed to polish and wash the rice grains used to produce just one 1.8-liter bottle of sake. So as you can see, water is the life and soul of sake.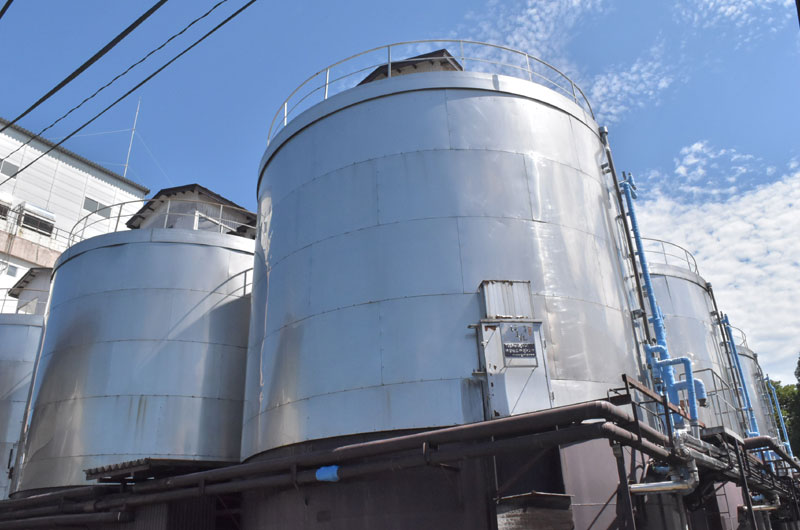 I am told that locals can come and fill their own bottles with the delicious underground water inside the brewery for free.
There was a huge storage tank in the brewery. I've never seen anything so big in my life! There were 9 tanks lined up in a row, each one with a capacity of 1,200 Koku. This was the first time I had heard of the unit of measurement "koku." I was told that one "koku" is equivalent to the volume of 100 bottles of sake. 100 bottles?! That means each tank holds 120,000 bottles of sake! And there were 9 of those tanks!!! The amount was so large, I couldn't even begin to imagine how much that was!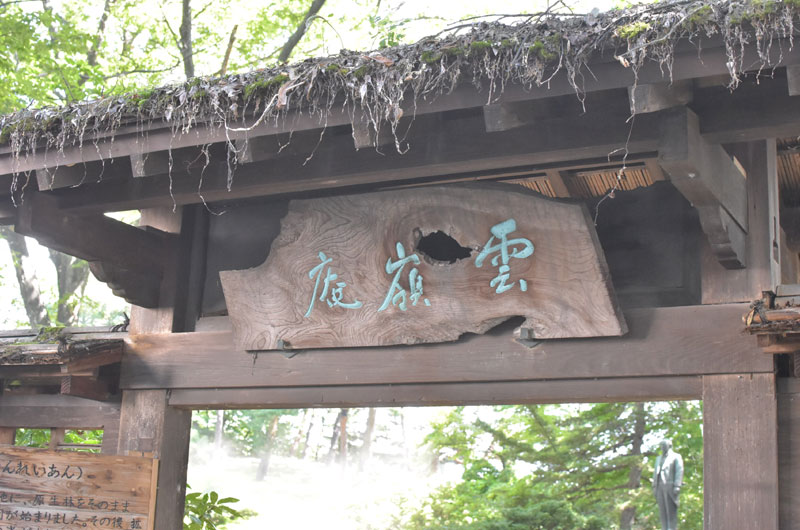 Although, I should point out that not all of the tanks contained sake; some are kept as reserves while others are being used. But even so, it was still a staggering quantity.
During my guided tour, I got to see various things, such as the bottling process, but the highlight was definitely the "Unreian" Japanese-style garden, which measures 1300 tsubo (about 5.3 kilometers squared).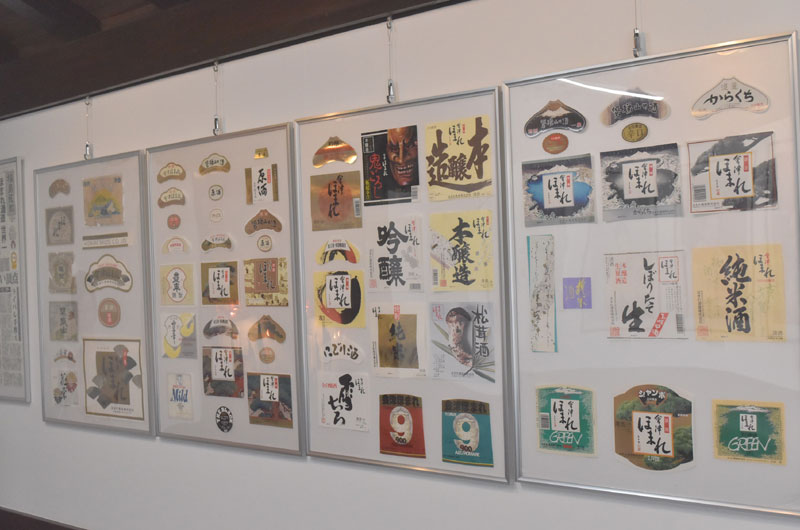 The brewery's founder, Kousaku Karahashi, created the garden in 1950 when he refurbished the brewery (which was also where he lived). The garden is now open to the public. It's possible to sample sake out in the spacious Japanese-style garden while watching brightly colored carp swimming by. When you move from the garden to the shop, you pass through a modern Japanese-style corridor, where posters that were used to advertise Homare Sake throughout the decades are on display. It really gives you a feel for the history of this brewery.
You can choose from over ten different varieties of sake to taste. There are many delicious types to choose from, all with a distinct aftertaste and no bitterness. There are even sweeter varieties made using fruit for people who prefer to go easy on the sake. Whether given as a present, enjoyed with a meal, or sipped from an aromatic wine glass, there are countless ways to enjoy sake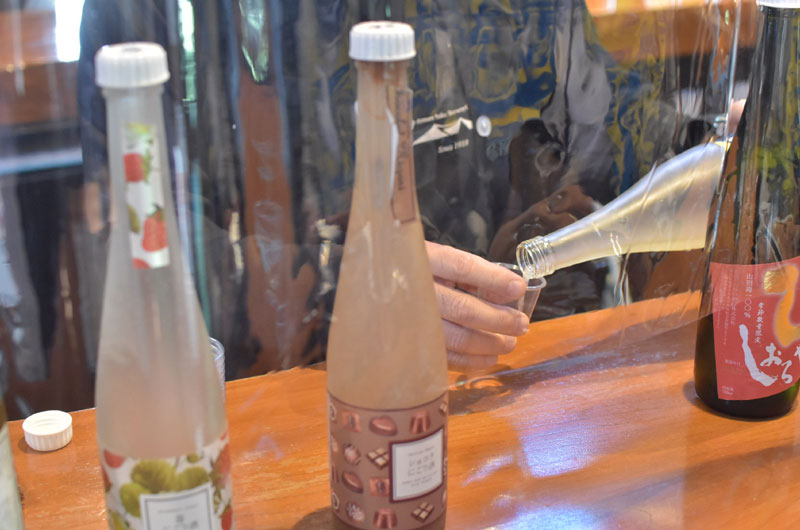 The tour guide and staff members were incredibly knowledgeable and explained things in a way that was easy to understand. I thoroughly enjoyed my time at the brewery. It's great to try different types of sake before making a purchase. I decided to buy a bottle as a gift. The staff let me know, "This sake is unpasteurized, so remember to keep it in the fridge!"