「Ramen Shrine」
■Address
2-4662 Kitakata City, Fukushima Prefecture
■Tel
0241-24-3131 (Aizu Kitakata Chamber of Commerce and Industry)
■Opening Hours
10:00 – 16:00
■Closed Thursdays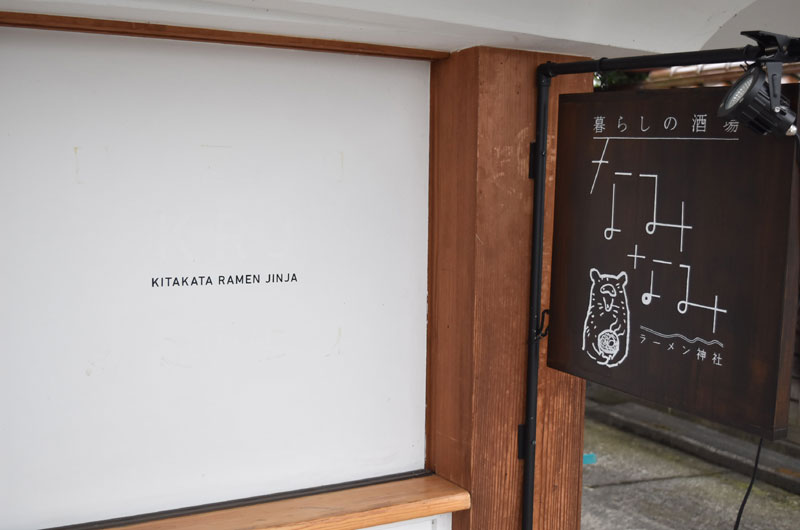 Kitakata City is famous for its many storehouses, in fact, it is sometimes even called "the town of storehouses." I recently went to explore the streets around Kitakata Station.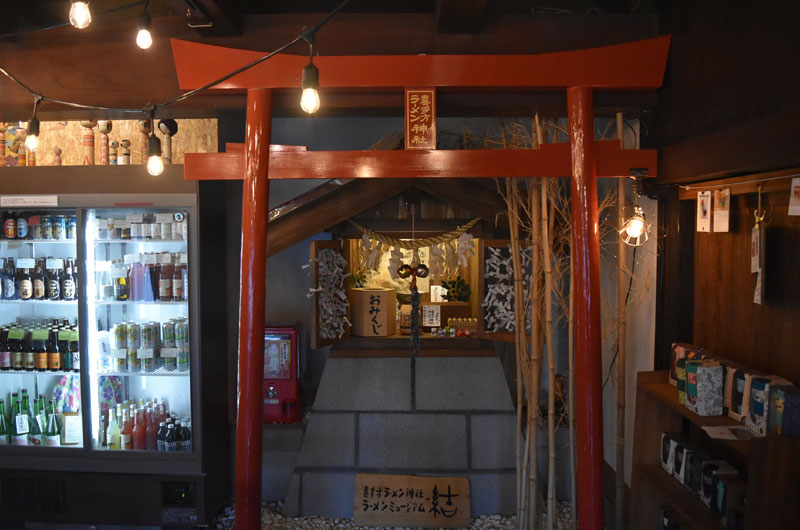 First, I went to check out the "Ramen Shrine" – because Kitakata is also famous for its ramen! I was surprised to find a huge ramen bowl on display at the shrine! I drew a fortune in the hope that I would have a good day…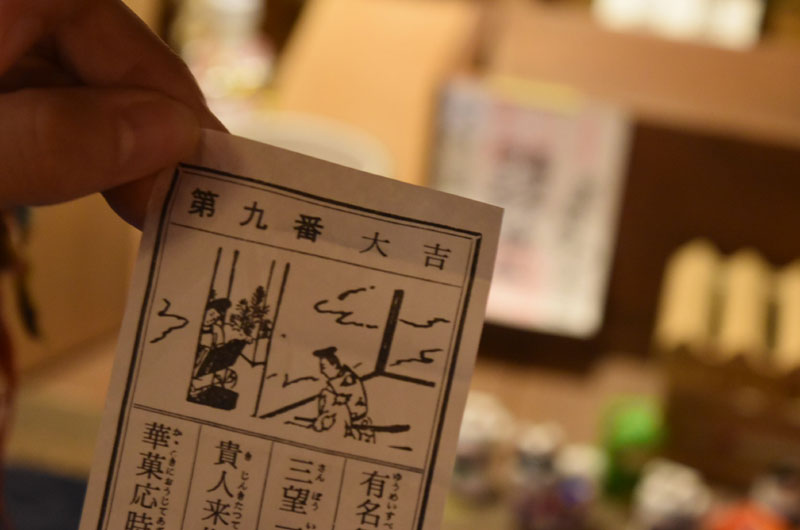 I got a Great fortune!! Lucky me! I began to feel really confident about the day.
At the Ramen shrine, you can also try a very special food:Kitakata Ramen Ice Cream!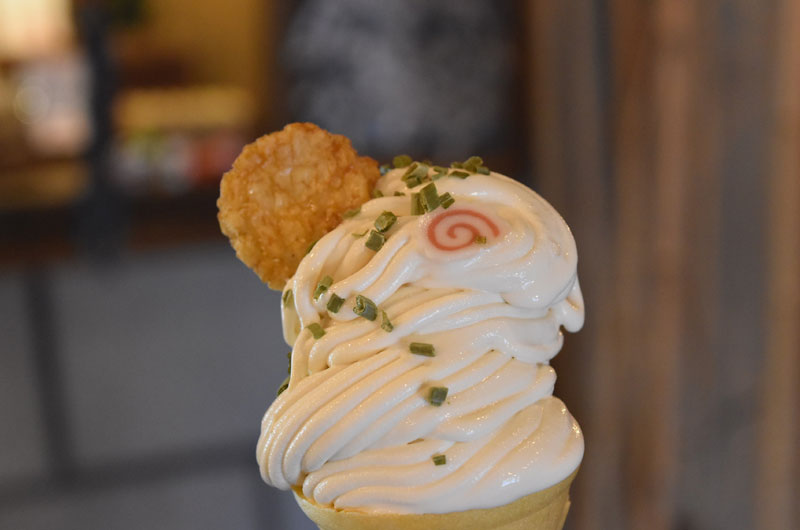 Inspired by the curly Kitakata ramen noodles, the icecream looks like a pile of fresh noodles. To make it even better, "Kitakata-ramen style" ice cream is topped with a cute Naruto Fishcake and scallions. But don't worry, the fishcake is actually made from Mochi. The scallions on the other hand are actually scallion, an unusual ice cream topping but they are certainly worth a try. The taste was salty-sweet, much like traditional Japanese sweets (Wagashi). I noticed there was some black pepper on the table. I know some people put pepper on their ramen, but would it really go with ice cream? I tentatively tried a little, and what do you know – it was actually really good! Even a generous helping of black pepper tasted good. The black pepper and scallions were not too overpowering, and in fact made a delicious – if unusual - ice cream pairing. The ice cream had a light, Soy Sauce-like flavor which I would be happy to try again!
「Kunugiyama Coffee Shop/Furai pan」
■Address
Minamimachi 2867, Kitakata, Fukushima Prefecture 966-0074
■Tel
0241-24-5190
■Opening Hours
Takeout Coffee Beans & Drinks:
12:00 – 15:00
Beans Roasted to Order:
12:00 – 16:00
Pre-roasted Beans:
12:00 – 20:00
■Closed
Coffee Shop: Mondays
Furai pan Café: Monday through Wednesday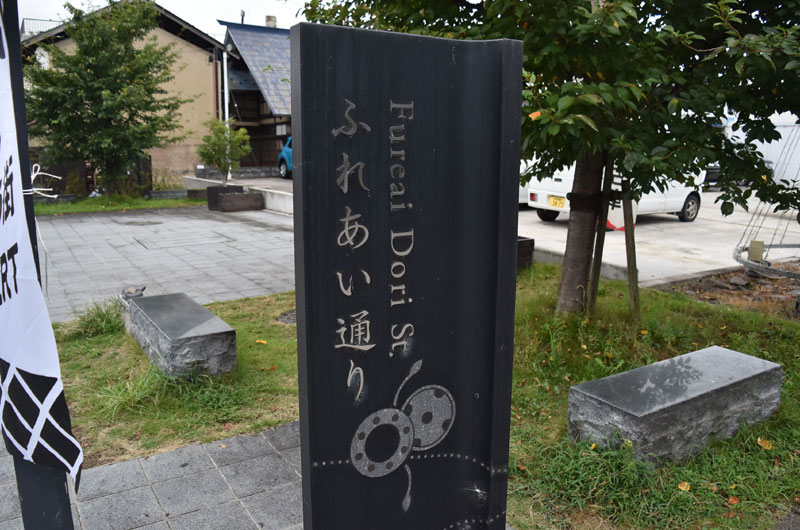 Kitakata's streets are peaceful, perfect for tasting local delicacies while taking a leisurely stroll. It's easy to spend a whole day wandering up and down "Fureai Street" where you can find the Ramen shrine and various Miso shops, greengrocers, art museums, and sake stores. Otazuki Storehouse Street is just 10 minutes' walk away.
Rows of stylish stores line this peaceful street.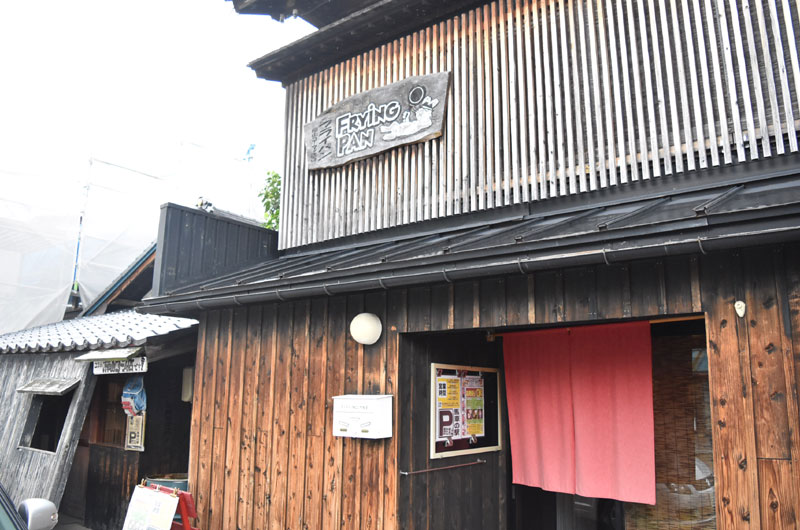 I popped into "Kunugiyama Coffee Shop/Furai pan". It is split into "Furai pan" ("frying pan") café on the right and "Kunugiyama Coffee Shop" on the left, where you can buy coffee beans. That day, the sign said to order from the coffee shop, so I stepped inside.
Inside, I was greeted by a friendly young man. I learned that the shop is a refurbished old Japanese house.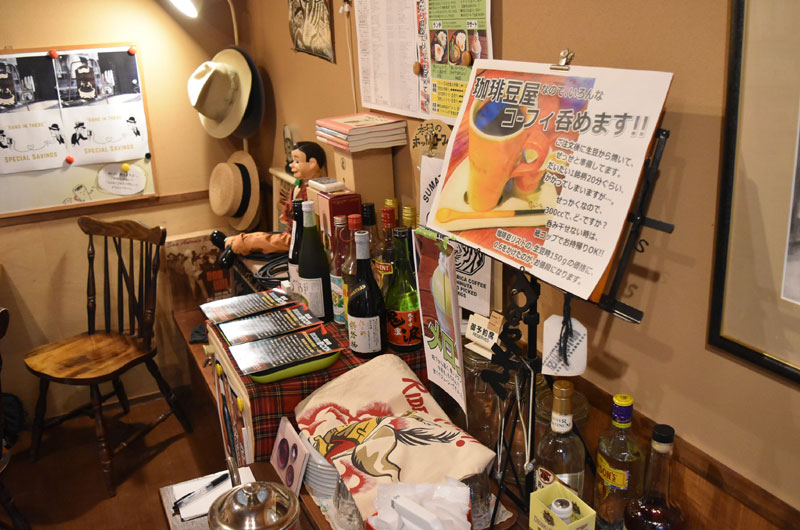 Although the interior had been modernized with stylish signs, the shop retained its old-time feel. Seating about 10 customers, the café had an "at-home" feel. The coffee beans are roasted in front of the customer, which I was told usually takes around 15 minutes. So although it isn't possible to order a lot at once, this means orders are tailored to personal tastes.
As I waited, I enjoyed gazing around at the decorations, and leafing through the magazines and books that were on display. It is also possible to order coffee beans online directly from the shop's website.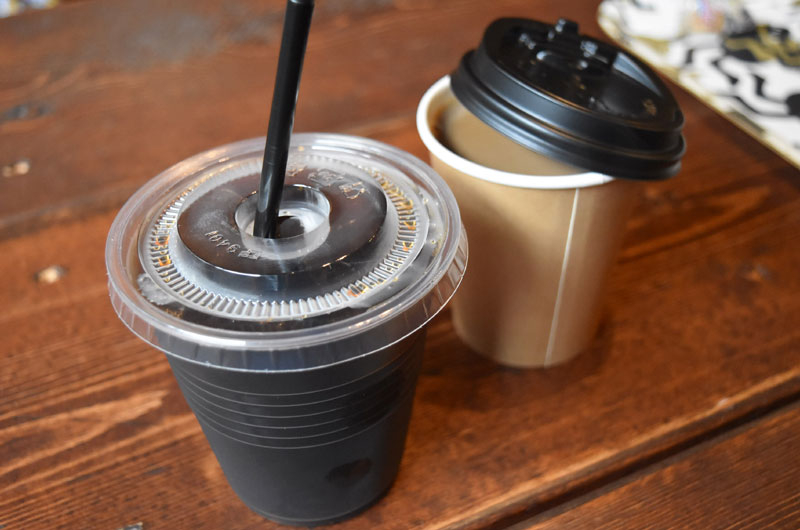 From their own original blend to beans from various countries and regions, there's a generous selection – go check it out! The shop also holds events such as live music performances, busking, and rice planting events which are open to everyone. It's the perfect place for a quick break!
「Okuya Peanut Factory」
■Address
Nagaomote 3074-13, Kitakata City, Fukushima Prefecture, 966-0049
■Tel
0120-066-098
■Opening Hours
10:00 – 17:00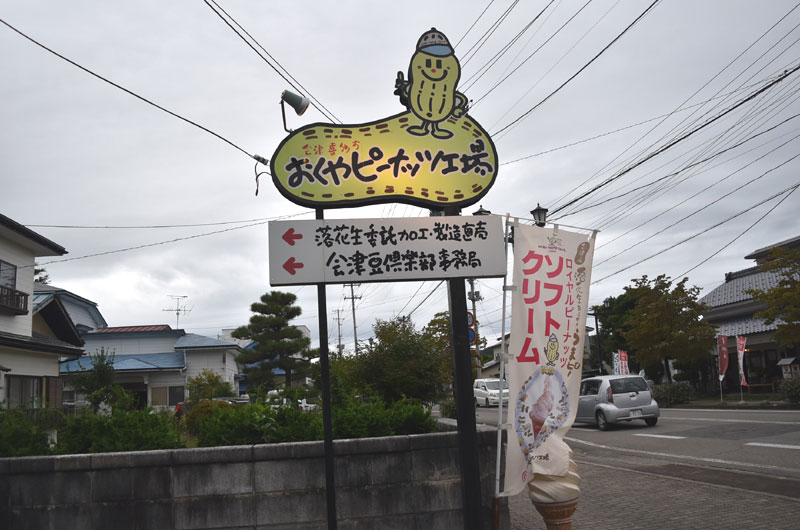 Finally I visited the Station area.
I wanted to visit the Okuya Peanut Factory! Okuya mainly sells Japanese bean-based sweets, both in-store and online.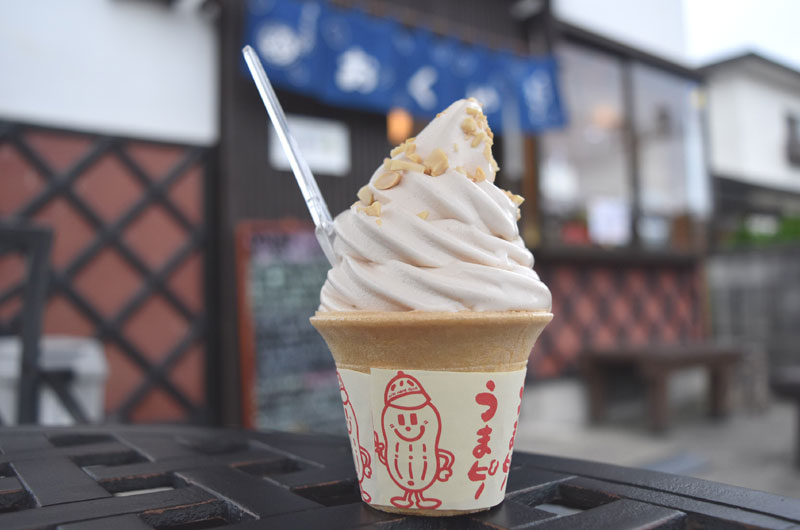 I tried their popular "Royal Peanut Ice Cream". The ice cream was peanut flavored and topped with chopped peanuts. The rich taste really comes through with each bite, and you can choose between "mini", "regular", and "cup" sizes.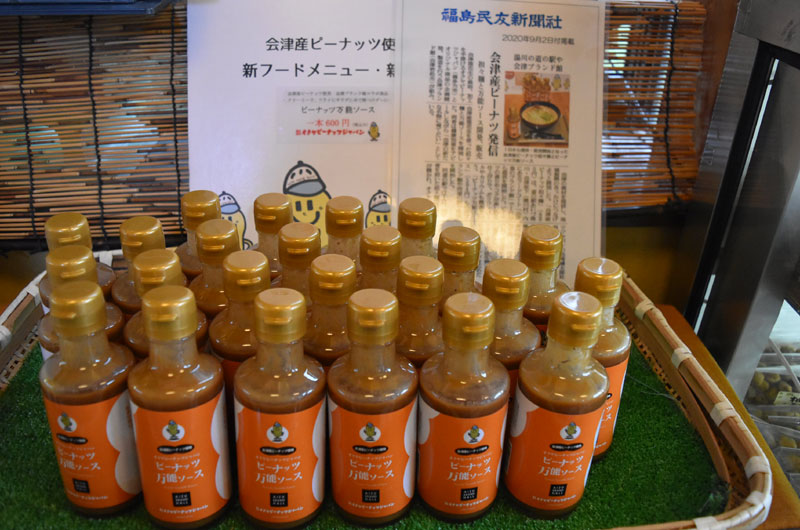 There were so many unique items to choose from besides bean-based sweets. They even had Natto and peanut sauce! The multipurpose peanut sauce - recently featured in a newspaper article – tastes amazing with anything from fried foods to salads. It's great as a little souvenir from your trip to Kitakata!